With the variety of new marketing tools that are out there, people tend to forget about the old and trusted faithful that is blogging.
There's no other way to say it: blogging should form part of your digital marketing strategy in 2020. Why? Because no matter what, year after year, blogs drive people to businesses' websites, and turn them into paying customers more than any other medium that is out there.
A blog is a cost-effective way to promote your company and control your online presence, while establishing your business as the leader in your industry. A blog can consistently drive traffic, create leads, grow customers, and, over time, generate revenue for your business. And while a business with a blog can receive up to 55% more traffic than a business without one, there are many other reasons for having a blog section on your website.
5 Reasons Why Your Business Should Have a Blog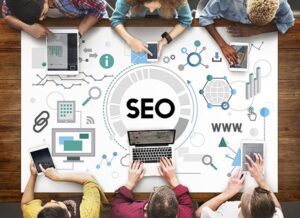 To Boost SEO
Naturally, you would want your website to rank well on Google. When you have a blog that's updated regularly with high quality posts and on topics relevant to your audience, it can make a huge difference to how your overall website performs in the search engines. It's an additional way to add keywords your customers might search for to your site, that would otherwise not have a place on your product page. If you'd like to learn more about SEO, checkout our other posts on it here and here.
Set Yourself Up as An Expert
Blogging is the easiest way to set yourself apart from your competitors. Through it, you can assert your authority as an industry leader and subject matter expert. Sharing your thoughts and stances on the latest news in your industry creates transparency and builds trust. If users are able to trust your brand, the more likely to they are to buy into it.
Bond With Your Audience
A blog is a great way to keep your readers in the know about your business. It's a place where you can talk in depth about your products or projects in the pipeline. Where your product page is usually candid and professional, a blog affords you the opportunity to establish a voice and tone for your brand. When your audience read a post they love, they're more likely to share it and drive additional traffic to it. On top of this, they're more likely to come back to your website to see more of your content in the future. When you get lots of traffic and repeat visitors, it shows Google that people like your website and its content which automatically raises your authority level in their algorithm and boosts your SEO.
Internal Linking
See how we got you to click those links to our other SEO posts? That is internal linking and it's helps a good amount for your SEO. The more relevant links you have, the more likely it is you'll rank better, which can lead to more traffic and potential leads.
Social Media Exposure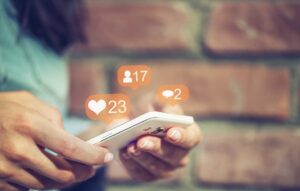 Blog content helps fuel your social media channels, and vice versa. By promoting your blog on your social media channels, you strengthen your online presence and potentially getting new customers to see your site. Once a blog is written, extracts can be used as social media posts to fill your content calendar.
 While it's important that your business has a blog for the reasons stated above, it's even more important that its content remains relevant, current, and of a good quality. Finding the balance between blogging just for the sake of it and it actually contributing to your brand, is crucial. We know how and where to find that middle ground. So, if you're looking to take your business, its website, and ranking to the next level, chat to us and we can make it happen for you.