Before you say anything – we know. We know there's nothing worse than having to sweep your email inbox clean of heaps of generic promotional emails every Monday morning. We know that the likelihood of you opening – let alone reading to the end of – that 7th company newsletter in a row is slim to none. We get it, we feel the same. That's why when we say we believe in the power of email marketing, we believe in the process done right. Successful email marketing can be incredibly effective in driving objectives from brand awareness all the way through to conversion. You just need to unlock the right strategy. Or, y'know, ask the pros for some guidance…
Welcome to a comprehensive dissection of the nuances and significance of email marketing, guided by the expertise of FGX. Prepare to delve deep into the mechanics and strategies that define this pivotal facet of contemporary digital marketing. From dissecting the technical lexicon comprising open rates, bounce rates, click-through rates, and engagement rates, to understanding the profound impact of segmentation and personalization, our journey aims to illuminate the path to mastering the art of email marketing, step by step. Or click by click, if you will.
Key Terminologies: Decoding the Lexicon of Email Marketing
As with any digital discipline, figuring out what's going on is significantly easier when you're in the know with the lingo. We know you likely spend much less time thinking about emails than we do, so here's a crash course on some of the terms you might hear being thrown around in the email marketing space:
Open Rate: The percentage of people who actually opened your email.
Bounce Rate: The percentage of emails you send out that are not accepted by your recipients' email servers.
Click-Through-Rate: The percentage of people who opened your email who also clicked on links. We like these people. This is calculated by dividing the number of unique clicks on a link by the number of emails that were sent. The higher your CTR, the better
Engagement Rate: This is a measure of how people react and interact (like, share and comment) with your content on a brand's website, social media, or email
Segmentation: The division of email marketing subscribers into smaller groups based on specific criteria.
Opt-in: To subscribe to an email.
Opt-Out: To unsubscribe to an email.
Personalisation: Features within an email that are customised for their recipient. e.g. "Hi John Smith."
See, pretty simple, right? You don't have to be an email aficionado to follow along. Even though you might be one by the end of this article.
Significance of Brand Archetypes: Decrypting the Essence of Brand Identity
A critical juncture in establishing a solid foundation for your email marketing strategy is establishing your brand's placement within the 12 archetypal manifestations of brand identity. These 12 brand archetypes establish the "personality" that your brand adopts and speaks to your consumers through. As a direct marketing strategy like email marketing is presented as a 1:1 conversation between brand and consumer, the voice in which you communicate to your target audience is incredibly important, as that will be setting the tone for the conversion relationship you're looking to establish. The twelve brand archetypes are defined as tools to help us understand the brand from a human element perspective. The right choice of archetype for your brand will establish a tone, personality and remind your audience of an individual insight and views to draw from. A consistent archetypal brand identity can be applied across all your channels to establish consistency, which enhances your target audience's brand recognition in the long run. To find out more about the 12 archetypes, as well as choose the correct one for your brand, check out this nifty guide on Iconic Fox.
Crucial Statistics: Shedding Light on the Ubiquity and Effectiveness of Email Marketing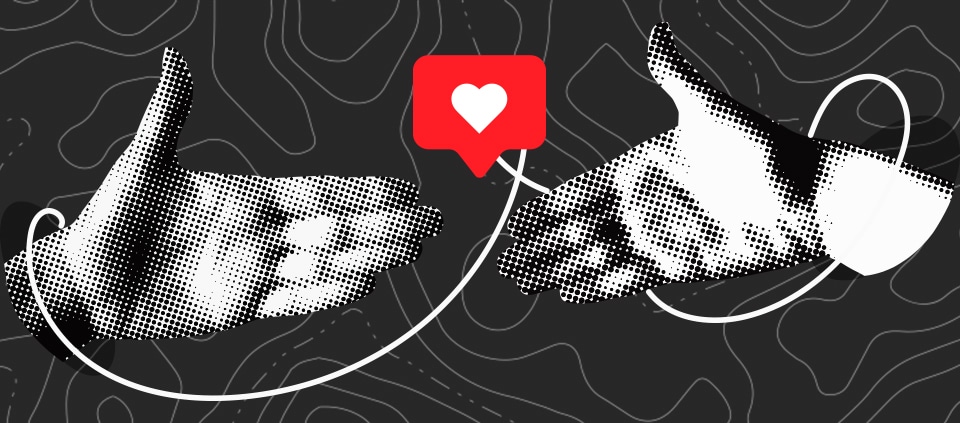 No comprehensive study of email marketing is complete without acknowledging its colossal impact and outreach. There's a reason everyone who's anyone knows how to craft a killer email campaign. In the digital landscape, email marketing's global user base exceeds 4.3 billion. We're not the only ones who love email marketing, as 51% of marketers say email marketing is the most effective marketing channel, according to HubSpot's Marketing Trends survey. 53% of marketers are continuing to invest in email marketing in 2023, which means these campaigns are generating significant returns on investments. Email marketing 3rd the most used digital marketing touchpoint, coming in after social media and websites. 85.7% of marketers say the primary goals of their email marketing strategies are to create brand awareness, which leads to greater customer loyalty, front-of-mind decision making and eventually, more conversions. Email marketing is critical in establishing the very start of an effective sales funnel.
Email Marketing: Strategies and Functions
We all know what emails ARE, but you might not be aware of the diverse myriad of uses that a great email marketing campaign might have. Email marketing is a form of marketing that can make the customers on your email list aware of new products, discounts, and other services. It can also be a softer sell to educate your audience on the value of your brand or keep them engaged between purchases. The right campaign can play a pivotal role in your marketing strategy with lead generation, brand awareness, building relationships or keeping customers engaged between purchases through different types of marketing emails. Think of your email strategy as a consistent and informative companion to your target audience, encouraging them to keep thinking of your brand and building up their positive sentiment towards them. There are four main types of emails that brands generally send: Promotional, Transactional, Retention and Newsletters.
Rationale Behind Email Marketing Adoption: Unveiling Its Impact and Necessity
We know you're keen to get going on email marketing, but we're going to highlight even more of its benefits to get you excited – or convince the decision makers in your organisation to up their email marketing spend. Primarily, you're going to use email marketing to build relationships, and strengthen connections through personalized engagement. Secondly, your campaigns will act to boost brand awareness. You get to keep your company and your services top-of-mind for the moment when your prospects are ready to engage, at a relatively low cost compared to other forms of digital marketing. Email campaigns should be used to promote your content by sharing relevant blog content or valuable assets with your list of leads. You can also use emails for lead generation, by incentivising subscribers to provide their personal information in exchange for an asset that they'd find valuable. Who doesn't love a freebie? You can use email marketing to promote your products and services, but you can also use it to nurture leads and delight your customers with content that can help them succeed in their goals.
Exploring Email Marketing Types: Mapping the Diverse Landscape of Engagement
Diving deeper into the email marketing panorama, our investigation will traverse the nuanced landscape of promotional, transactional, retention-focused, and newsletter-oriented campaigns. Each type represents a distinctive facet of customer interaction and engendering brand resonance, and our discourse will elucidate the strategic implementation of these diverse modalities to optimize customer engagement and foster brand loyalty.
The 4 main types of email marketing
Email marketing can be incredibly diverse, from objectives to execution and reception. That being said, there are four main types of email marketing that most brands seem to touch on:
1. Promotional
Promotional emails are an effective way to drive sales, signups, and new product offerings for your brand, whether a small business or a sizeable enterprise. The main objective of a promotional email is to convince customers to make a purchase. Promotional emails can be used for a variety of uses, from upselling to cross-selling and driving new services or offers. When you're writing a promotional email, you're doing so to convert subscribers into customers.
2. Transactional
Listen up, we know transactional campaigns aren't the most glamorous or creative, but they're super useful in facilitating the sales process in a way that benefits both the service provider and the consumer. The main goal of a transactional email is to facilitate an expected transaction between a sender and recipient. These campaigns will inform a user of an action taken. Think payment notifications from Banks like FNB or that oh-so-satisfying "order confirmed" email you get when you finally decide to splurge on that Takealot spoil you've been yearning for. You deserved that Lego set, by the way. Go you.
3. Retention
hen you send a retention email, you're talking to customers whose radar you're already on – whether they've spent money with you before or are actively following your email list and socials. These are valuable emails because you know they're already going to a warm and receptive audience. Targeted and triggered retention messages are sent to existing customers to engage them and create loyalty and satisfaction. You could do this by sending an email to a client requesting feedback if they haven't engaged with you for a while. You can do this by
4. Newsletters
Fact: If you currently don't have a single unopened newsletter currently sitting in your inbox right now, you might be one of the single most "on top of it" people in the world. Newsletters are the most common and popular style of branded email content in the world at present, so it's imperative that if you choose to create one for your brand, it stands out from the crowd. It's critical to add value to customers' inboxes by following the 80/20 rule. By this, we mean that 80% of the content you provide should add value to the audience's day by giving them something (education, entertainment, rewards, etc) and only 20% should be a hard sell or a conversions push from your side.

5 factors to take into consideration when email marketing
Spam
In a world in which everyone is consistently bombarded with barrages of digital content, nothing says "don't trust this brand" like an email that comes across like spam. Consistent sales tactics without mechanisms that add value will get your consumers both irritated and bouncing all your correspondence. A spam approach may even get you blocked off certain email platforms, stopping your email strategy in its tracks. Don't waste your hours or your money creating emails that are immediately going to end up in the junk folder. Before you send a campaign, ask yourself if YOU would read that email. If the answer is no, get back to the drawing board!
Size
If your email is too large, it might take a long time to load—or even not load at all. In the time it takes to download, a potential customer has just lost interest, costing you business. The trick with emails is to make them as immediately accessible and consumable as possible – and though you may want to add your niftiest new product video, most people won't sit around to watch it play out. Use your email to entice clicks and interest towards the content hosted on your site. You'll have the added benefit of driving traffic there, too. Clicks are worth their weight in gold!
Competition
As we've established, email campaigns are a very popular form of marketing, Like, VERY very. For your efforts at email marketing to be effective, they need to stand out from the crowd. Though you may be tempted to hand the task over to ChatGPT, people WILL be able to tell. Copywriting from a professional copywriter is always recommended to help you establish a lexicon for your branded communication. Remember, over 333.2 billion emails are sent each day. Yours should be the one your audience keeps coming back to.
Engagement
Just because a customer is in your database, doesn't mean they will open or click on your emails. How many contacts in your phone do YOU chat to every day? Everyone is enticed into action by something different, so to maximise the leads you've generated, you should try a variety of engaging email approaches to cast a wide engagement net. You'll get a certain segment of customers who respond to all the approaches, and some who respond to very few. It's critical to keep experimenting because every lead represents conversion potential that's yours to unlock.
Design
Just like fine art painting is deeply different from expertly painting a freshly plastered wall, Email design is not website design. Though the process does appear to have immediate similarities, the purpose and execution differ massively between the two undertakings. Because emails serve one immediate purpose, to initiate a particular action, they should be simple to be effective. Short, sweet, snappy and to the point is the name of the game.
Best Practices in Email Marketing: Aligning Strategies with Optimal Outcomes
Timing: Sending an email at 2 a.m. will likely get you extremely low open rates. Use research tools to find out what time and which day of the week audiences in your industry and target market are likely to open and read their emails, and send off your carefully crafted correspondence then.
POPIA: Needless to say, regional laws on privacy and information sharing should always be followed. Not only is this keeping your business compliant, but it also means you're not the worst. Because brands who purposefully impinge on privacy are the worst.
Opt-In: It's both important AND a legal requirement to always include an opt-in/out button for users to unsubscribe should they wish to. Imagine a radio with no off button. Even if it's playing your favourite music, you wouldn't want that in your house. So don't force that type of unavoidable broadcasting on others.
80/20 Rule: 80% of emails should contain value-additive information or content. Only 20% should be sales-orientated. Nobody wants to hang out with a friend who only talks about themselves, so your brand shouldn't take on that persona either.
CTAs (Call-to-actions): These are "must-includes" because they're precisely what leads your audience to take the action you desire in your email to a prompt. e.g. "click here to view more." This is your instruction manual for audience conversion.
Segmentation of your Database: This means breaking down your database into smaller targeted segments, which ensures the right users get the right content. Considered, accurate targeting can positively impact open rates. Engaged segments keep your spam score low.
Domain Authentication: Authenticating your domain avoids emails "sent on behalf of" someone, which makes your brand look significantly more trustworthy and legitimate to your target audience. Authentication ells the domain you are really who you say you are and it positively affects your sending reputation.
Use Personalisation: If the email platform you're using allows it, try to add merge tags and personalisation based on the info you got about your customers during your lead generation process. This creates a sense of "one-on-one" communication and has been proven to increase email open rates.
CTA's: make sure you're using them, but realise that it's about quality over quantity. More than 3, and users tend to lose interest, but less than one, and your readers might not complete the desired action you set up the mail campaign to initiate.
Ensure your website, social media and email are talking to each other: Tonally and sales-funnel-wise, this creates synergy. Keeping your goals and tone of voice consistent across your touchpoints ensures traffic from multiple platforms. Keeping your approach consistent, as well as across your design aesthetics, keeps your brand recognizable. Avoid updating your mailer design approach too often, keeping it to 1 to 2 design updates per year at most.
Keep it simple: Emailers are read at a very old code level, which means that to ensure responsiveness across devices, the simpler the design the better. We're (ironically) repeating ourselves here but mailers are about being short, sweet and to the point.
Include Sign-up forms on your website: This should ultimately link back to your email databases, and also include enough fields that you learn a little about everyone who chooses to sign up to your correspondence list. Remember, the more info you have on your consumers, the better.

A/B Split Testing: Leveraging Data for Informed Decision-making
When it comes to learning about what your audience wants from mailers, one thing always remains true: You will not know until you try. It's crucial that you initially split-test your content to see what approaches perform best. Figure out what content your audience engages best with over 3 months, then start using the gathered data for more granular and refined targeting and posting. This can tie into further segmentation and targeting. A/B testing what you create will allow for much more effective mailer segmentation and remarketing, as well as making the most of your media spend. A/B testing isn't just a once-off endeavour, either. We recommend regular testing, usually about every 6 months. A/B split testing subject lines, content, and overall approach can help you to further increase your campaign click-throughs, opens, conversions and other metrics.
Email marketing tools and tricks
When it comes to scaling up your email marketing game, there's nothing quite like the power of marketing automation to make your life easier and your customer journey even more enticing. With the power of tech, many email platforms will allow the handling of routine tasks without human interaction, by performing actions such as sending welcome mailers or triggering nurture sequences without any need for a human touch. Automation can be given a human touch by using personalisation. Automation processes allow new consumers to start their journey with your company in their own time, turning strangers to your brand into vocal organic brand experts without you having to do so much as click on a cursor.
In Conclusion: Elevating Your Email Marketing Potential with FGX's Expertise
As we draw the curtains on our exhaustive exploration of email marketing (it's been a lot to take in, we know) we invite you to leverage the expertise and proficiency of FGX in crafting and executing robust email marketing strategies. We have a whole bunch to say about it, and that's because we've been creating and executing successful email campaigns for our clients for over 20 years. Our team stands ready to guide and support your journey towards optimizing engagement, fostering brand resonance, and nurturing lasting connections with your audience. Step into the realm of email marketing mastery with FGX as your trusted ally, and witness your brand ascend to unprecedented heights of digital triumph and resonance. You've got mail, and it says your new email marketing strategy is just one consultation with FGX.