FGX is a diverse mix of people. Our diversity is our strength. Ilze's strengths lies in business astuteness, excellent managerial prowess, and a knack for discerning well-crafted copy. Most especially, in her desire to understand people, their processes, and how to push them to reach their potential. She demonstrates what it means to be a successful businesswoman.
Interview with a successful businesswoman
So you're a partner in the agency?
Yes, that's right.
My understanding of 'partners' is they fight terrorists, rogue South African diplomats, gun smugglers, and an evil kung master.
Huh?
Partners. Like Mel Gibson and Danny Glover in 'Lethal Weapon'. Ka-pow, ka-pow. Fighting low standards, and upholding the law of quality work. Ka-pow, ka-pow.
Actually, that kind of makes sense.
If you could transform into any animal at will, what would it be?
A bear, in hibernation, with my Apple TV. Also, I'm like a mother bear protecting her cubs when it comes to FGX. It's mine and Anthony's baby. We're very protective of it, nurturing it, so on.
What's with the attitude?
What attitude? That's an actual question? Is it a joke question?
It's not a joke question.
No, it definitely sounds like a joke question.
Sigh. It really isn't a joke question.
Well, the attitude is simply, I know what I want, and I know what it takes to get there. I don't like mediocrity – where there's a will, there's a way. Sometimes your "no" means, "I'm not going with you."
Where are we going?
To the stars, if you're prepared to work for it.
Do they have cats there? I don't like going anywhere where there's no cats. Once, I went to Jerusalem, and it was full of cats. I must have taken a million pictures. Definitely two external hard drives full.
I think they have them in the stars.
Then I'm with you!
Glad to hear it.
Favourite meal?
Pea risotto and chardonnay on the stoep at Maison, Franschoek.
What would a vigilante's crime be?
I hate any sort of abuse… kids, women, animals… So avenging would be my ideal part time job.
Who's your favourite comic book character / book series and why?
Where's Wally. I love searching for things that are hard to find.
I wish my ex-girlfriend felt the same way…
Please, if you must cry at the office, use the bathroom.
If you could meet one person in History, who would it be and why?
Oprah Winfrey. She's a successful businesswoman, is super-powerful and has unbelievable insights. She's met so many people, I could ask her all sorts of questions about them. I'm fascinated by people.
What do you love most about FGX?
We're at the forefront of digital in the retail space. We can be who we choose to be, and not be dictated to. Not by red tape, and not by a board of directors.
Who inspires you?
My husband – he is such a positive person.  He knows how to press the reset button every day.  My mom inspires me because even in such a harsh day and age, she is a gentle soul – I would like to be more like her. And of course, Anthony Otte, my business partner here at FGX – his eternal optimism keeps office morale high.
As a successful businesswoman, what would you describe as your greatest strength?
Making the difficult decisions that need to be made.  Never sacrifice the many for one…
What gets you up in the morning?
My kids. They are my True North.
What country would you most like to visit, and why?
Let's say Canada, even although I absolutely hate the cold, I think it is breathtakingly beautiful, clean, quiet.
If you could have one superpower, what would it be?
To be invisible. I would have so much fun.
Funnily enough, whenever I say that, people say I'm being creepy.
That's because you are slightly creepy… it's the thick eyebrow.
Eyebrows.
Eyebrow. You should have it shaped. I know a great hairdresser.
Next question. What makes you special?
I am tenacious, I am a very grey person in most aspects of my life, super practical. Oh, and I can spot a spelling mistake miles away.
What's a tidbit that people in the office don't know about you?
That I'm actually an introvert.
Lastly, what comes to mind when you see the following inkblot?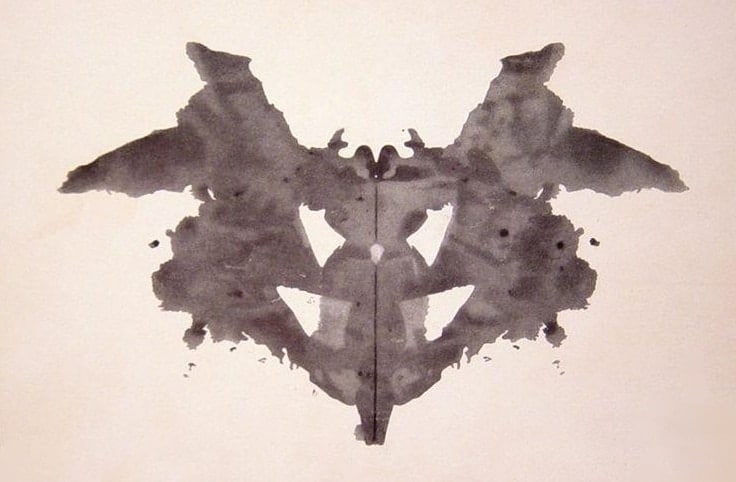 Symmetry. A skull of sorts.
Creepy…
Says the monobrow.
Thanks for the interview, it'll give readers some insights into the mind of a successful businesswoman.